Star Wars Imperial Assault: Probe Droids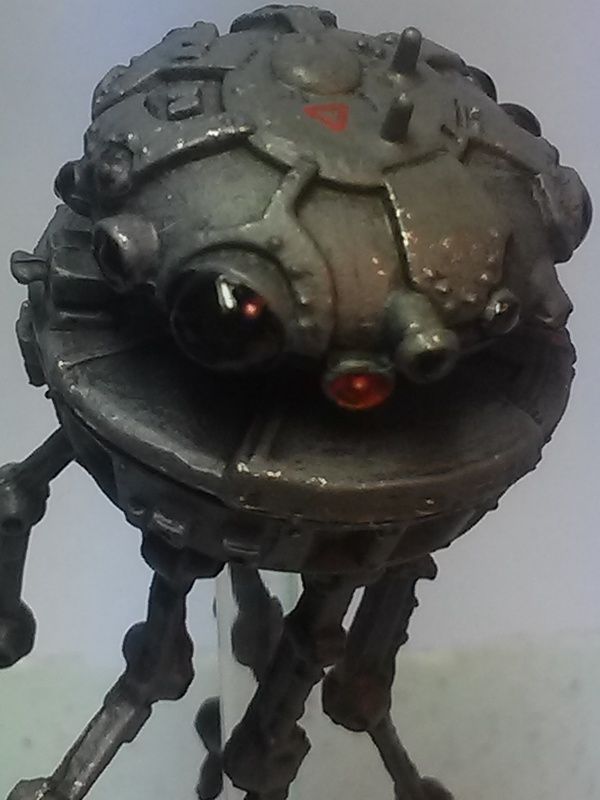 Imperial Assault is a blast and despite my efforts to resist, I started painting the minis for the game. It's a catch 22. Some of these figures are made for painting and some are not. And this is a big social game for me. Plenty of people will be handling the figs, it won't just be me, so wear and tear is huge on my mind. But once you paint the figs that call out to you, well, it becomes really obvious that some are painted and some are not. Sigh. So much for building and painting Robotech in June.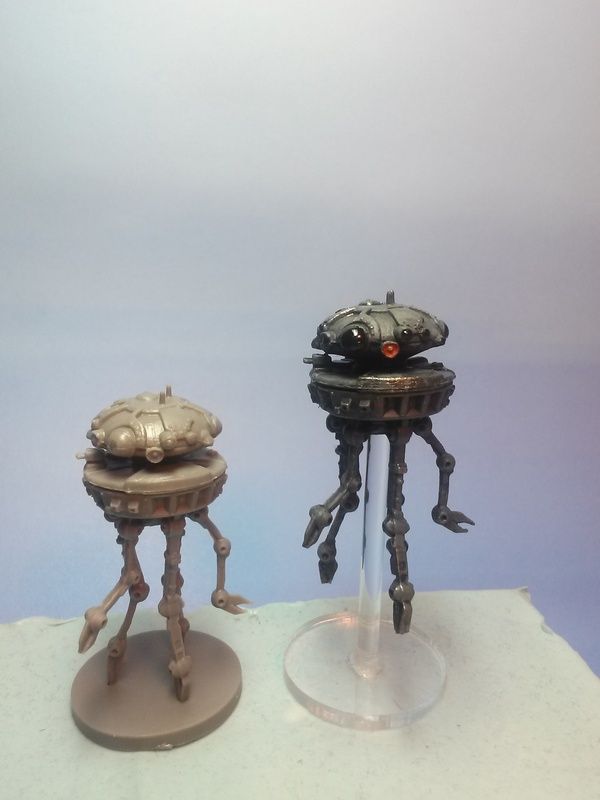 I ordered some clear bases and rod from Litko for rebasing. I have been wanting to try my hand at clear bases since I saw someone do it for Mansions of Madness. I really wanted to do it for Robotech but I see a few issues with that and since the terrain on the tiles in Imperial Assault vary (and will continue to do so in the future) this seems like a good time for bases that blend. So I removed the droids from their bases (which was alarmingly easy), tapped a hole in the droid, taped a hole in a base and cut 3 rods at varying height. I used Litko's non-fogging clear cement for the flying bases and while tricky to use, it worked well, even had some surprising gap-filling qualities. The paint was straightforward and simple. I messed with OSL on lenses but there is some rough, non convex surfaces on some sensors/lenses so in the end I elected to paint them black and top coated with Tamiya Smoke for a great gloss effect.
I would be really surprised if I painted the whole box set but I have to admit that painting up classic heroes and villains is probably something I've been subconsciously waiting to do my whole life...