BFG: 1K Point Eldar Fleet Done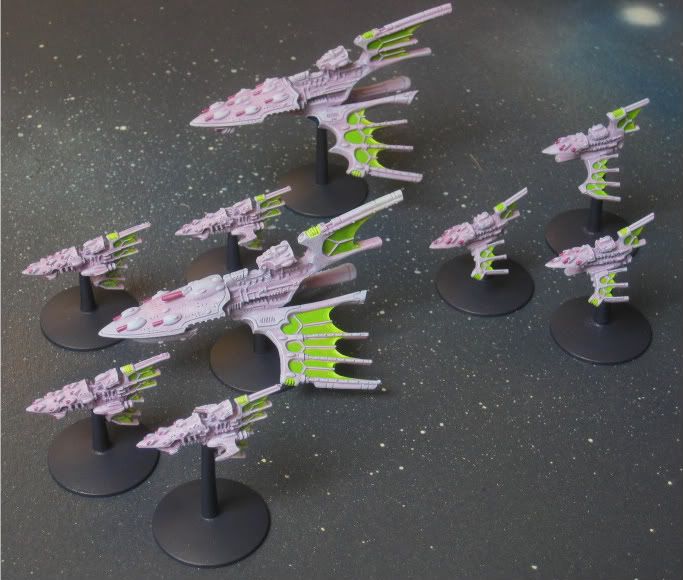 Here is an Eldar fleet I finished up last night. It comes in around 850 points without compulsory Pirate Captain/rerolls and is a mix of what I think works well and what I actually own. With the Pirate Captain and 2 re-rolls, this list is an even 1k pts. From the top, clockwise: a Shadow class cruiser, a flight of Nightshade missile destroyers, an Eclipse carrier cruiser and a flight of Aconite frigates.
On the priming stand is another Eclipse and a Void Stalker to up-point the group to about 1500 points.
From there I have another Shadow cruiser, more escorts and another Void Stalker to run out at some point.