Baked Ziti
Cozy up to comforting pasta. View this email online
Hearty Weeknight Dinners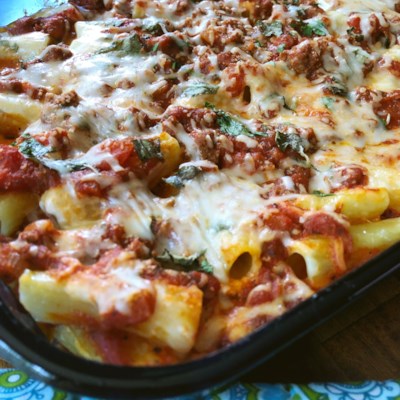 Baked Ziti

"I have to say that this is really, REALLY good. The fresh basil really makes a difference in the flavor."
- TAYLORLA Get Recipe
Save
Complete Your Meal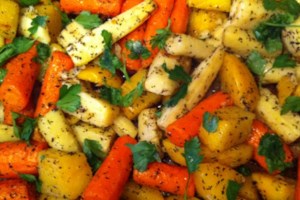 Roasted Winter
Root Vegetables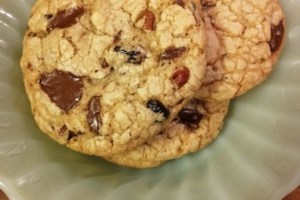 Chocolate Chip Cookies with Cherries and Pecans Watch How It's Made
Lasagna Stuffed Shells

Hearty, cheesy lasagna is transformed into a party-perfect dish. Watch Now
Save
What's New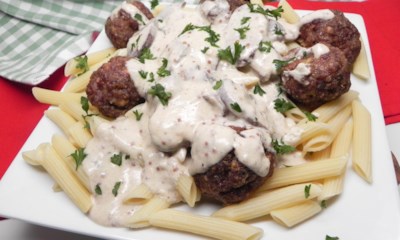 Venison Meatballs with Creamy
Mustard Sauce A little Italian sausage ensures these meatballs stay moist even without the sauce.
Ready, Set, Shop
The 21 Best Cyber Monday Kitchen Deals You Don't Want to Miss Shop all the exciting deals today. Easy App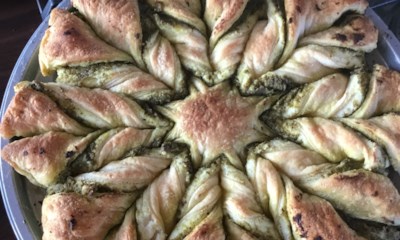 Pesto Puff Pastry Pinwheel This simple twisted pastry is a showstopper.
Cooking is more fun with friends! Find Friends
Unsubscribe Update User Profile This email was sent to
[email protected]
| Was this email forwarded to you? Subscribe here Meredith Corporation, 1716 Locust Street, Des Moines, IA 50309 ©2019. All Rights Reserved.
Privacy Policy | California Privacy Rights | Terms of Service | Help Center
/* Webfont @import URL */ @import url('https://fonts.googleapis.com/css?family=Source+Sans+Pro:400,700|Abril+Fatface'); /* Style CSS */ /* Link Color */ a { color: #ff6600; text-decoration: none !important; } /* Font Styling */ h1, .hl-1, h2, .hl-2, p, .text, .footer-text, .bold, .bullet, .button_structure, .button_style, .headline-2, .headline-3, .preheader-link, .button_structure-2, .button_style-2 { font-family: 'Source Sans Pro', Arial, sans-serif; } h1, .hl-1 { font-size: 18px; color: #2c2c2c; line-height: 24px; font-weight: 400; text-align: left; padding-top: 10px; } h2, .hl-2 { font-size: 16px; color: #2c2c2c; line-height: 20px; font-weight: 700; text-align: left; padding-bottom: 10px; } p, .text { font-size: 15px; line-height: 20px; font-weight:400; text-align: left; color: #808080; } .footer-text { font-size: 13px; line-height: 16px; color: #999999; text-align: center; } /* Visual Elements */ .border { border: 1px solid #dddddd; } .bullet { color: #333333; width: 10px; } .button_structure { -webkit-border-radius: 0px; -moz-border-radius: 0px; border-radius: 0px; height: 40px; background-color: #ededed; text-align: center; mso-line-height-rule: exactly; } .button_style { font-size: 14px; line-height: 14px; font-weight: 400; letter-spacing: 0px; mso-line-height-rule: exactly; color: #2c2c2c !important; text-decoration: none; -webkit-border-radius: 0px; -moz-border-radius: 0px; border-radius: 0px; padding: 10px 0px; display: inline-block; width: 100%; max-width: 120px; } /* Taste Preferences module CSS */ .border-bottom { border-bottom:2px solid #e6e6e6; } .pad-content-2 { padding-top:20px; padding-bottom:30px; padding-left:15px; padding-right:15px; } .pad-content-3 { padding-top:10px; padding-bottom:20px; } .pad-content-7 { padding-right:30px; } .pad-text-1 { text-align:center; padding-top:20px; padding-bottom:20px; } .headline-2 { font-size:16px; color:#2c2c2c; line-height:20px; font-weight:700; text-align:left; padding-bottom:10px; } .headline-3 { font-size:18px; color:#4d4d4d; line-height:22px; font-weight:400; text-align:center; padding-top:10px; padding-bottom:5px; } .preheader-link { font-size:12px; } .bold { font-weight:700; } .button_structure-2 { -webkit-border-radius:0px; -moz-border-radius:0px; border-radius:0px; height:50px; background-color:#FEAA26; text-align:center; mso-line-height-rule:exactly; } .button_style-2 { font-size:16px; line-height:14px; font-weight:400; letter-spacing:0px; mso-line-height-rule:exactly; color:#ffffff !important; text-decoration:none; -webkit-border-radius:0px; -moz-border-radius:0px; border-radius:0px; padding:10px 0px; display:inline-block; width:100%; max-width:250px; } /* Structural CSS */ html { Margin: 0 auto; padding: 0; } body { width: 100%; min-width: 100%; Margin: 0 auto !important; padding: 0 !important; border-collapse: collapse !important; table-layout: fixed !important; } table td { border-collapse: collapse !important; } img { display: block; border: none; text-align: center; } .p-tblr-20 { padding-top: 20px; padding-bottom: 20px; padding-left: 20px; padding-right: 20px; } .p-t-20-b-25 { padding-top: 20px; padding-bottom: 25px; } .p-t-10-b-20 { padding-top: 10px; padding-bottom: 20px; } .p-b-5 { padding-bottom: 5px; } .p-b-10 { padding-bottom: 10px; } .p-t-30 { padding-top: 30px; } /* Client-specific CSS */ #outlook a { padding: 0 !important; } .ExternalClass * { line-height: 100%; } * { -webkit-text-size-adjust: none; } /* Mobile-Specific CSS */ @media screen and (max-width: 480px) { u + .body .full-wrap { width:100% !important; width:100vw !important; } .mobile-only { display: block!important; width: auto!important; max-height: inherit!important; overflow: visible!important; float: none!important; } .wrap { width: 100%!important; max-width: 100%!important; height: auto!important; } .empty { width: 0 !important; height: 0 !important; display: none !important; } .responsive-image { width: 100% !important; max-width: 100% !important; height: auto !important; } .padding-none { padding: 0px !important; } .mp-t-0-b-15 { padding-top: 0px !important; padding-bottom: 15px !important; } .mp-b-10 { padding-bottom:10px !important; } .mp-t-10 { padding-top: 10px !important; } .mp-b-20 { padding-bottom: 20px !important; } .mp-b-25 { padding-bottom: 25px !important; } .mp-t-20 { padding-top: 20px !important; } .mp-r-20 { padding-right: 20px !important; } .mp-tblr-20 { padding-top: 20px !important; padding-bottom: 20px !important; padding-left: 20px !important; padding-right: 20px !important; } .mp-lr-20 { padding-left: 20px !important; padding-right: 20px !important; } .mp-lr-5 { padding-left: 5px !important; padding-right: 5px !important; } .mp-t-10-b-25 { padding-top: 10px !important; padding-bottom: 25px !important; } .mp-t-20-b-25 { padding-top: 20px !important; padding-bottom: 25px !important; } .mp-t-20-b-10 { padding-top: 20px !important; padding-bottom: 10px !important; } h1, .hl-1 { font-size: 21px !important; line-height: 28px !important; } .w100 { width:100px !important; height:auto !important; } .w120 { width:120px !important; height:auto !important; } .m-align { vertical-align: middle !important; } .break { display: block !important; } .text-center { text-align: center !important; } .border-none { border:none !important; } .m-border-t { border-top: 2px solid #e6e6e6 !important; } /* Taste Preferences module mobile CSS */ .mob-pad-1 { padding:20px !important; } .mob-pad-2 { padding-bottom:20px !important; } .mob-pad-4 { padding-top:0px !important; padding-bottom:10px !important; } }